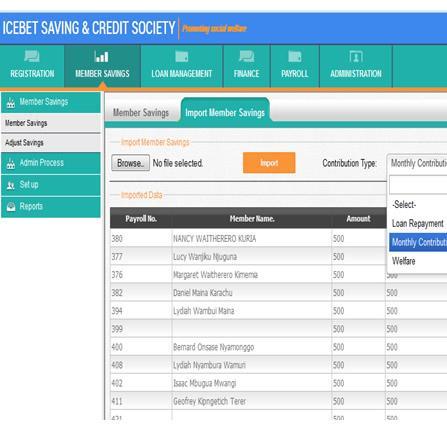 Sacco Management System
Sacco Works
It's a state-of-the-art web-based system solution for cost effective sacco management. Highly qualified financial services consultants, teamed with the best IT minds have developed the system to meet the unique needs and requirements that exist in all Sacco's and Microfinance institutions regardless of size or location.

Modules
The systems comprises of the following modules and functionalities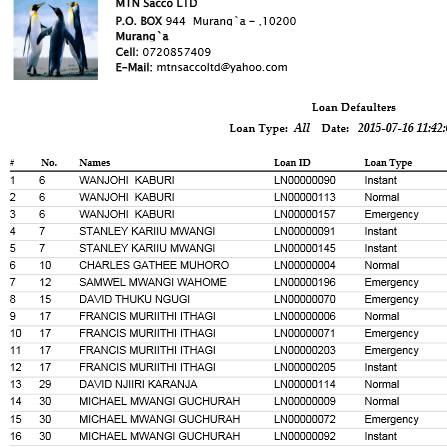 Sacco Works
Primary Benefits
Generate Reports: -System generates detailed reports that provide a clear picture of what's going on within the Sacco and help management to make the appropriate decisions and adjustments
Time Savings: - Sacco Management System will search and retrieve a required data instantly.
Security: - System makes data and information secure by providing User IDs and passwords in order to prevent unauthorized access.
Backup and restoring: - Database backup makes helps to protect database data from theft, physical damage and computer viruses and malware and the records will be more secure than in file based system. Sacco Management can restore the system database if there is a need.
User Friendly Dashboard: - The Proposed System provides a user friendly background as well as user friendly functions. After login to the system user can get a quick view of members, their contributions and loans issued to members among other views at the touch of a button
SMS and Email messages: -For notification purposes.
Easily scalable.